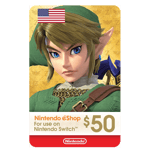 Nintendo eShop 50 USD – USA
May 23, 2023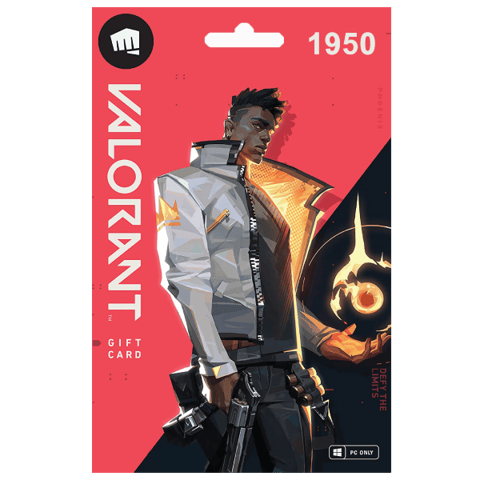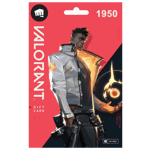 Valorant – 1950 VP – MENA
May 23, 2023
Valorant – 950 VP – MENA
$16.60
It doesn't matter if you are an old Valorant fan or just thinking of getting into it, we offer you a Valorant Gift Card deal at a cheaper price. With it, lots of amazing goodies for you will be unlocked! Valorant Gift Card is the perfect present for anyone playing Valorant game or trying it for the first time. It unlocks in-game currency that can be used to purchase various amazing things, like weapon skins, and also it can unlock new agents.
What is Valorant Gift Card?
Valorant Gift Card is a card that unlocks an in-game currency in Valorant. With it, you won't need a credit card or bank account. With that currency, you can buy weapon skins or unlock new agents. You can either use the card for yourself or gift it to your friend.
Things to keep in mind
Keep in mind that Valorant Gift Cards are PC-Only and are region locked, hence you will be able to redeem the Valorant prepaid card only in certain servers that are from the region you bought the card. Upon purchasing your cards, remember to keep the card and the store receipt until you are able to verify that you have successfully redeemed the card. If any error occurs with the redemption process, your card and store receipt are vital in further investigating the issue.
Activation guide
To successfully redeem your prepaid card in Valorant, you must follow these steps:
 Log into the Valorant game client;
 Click on the Valorant icon located to the right of the Store tab;
 Select Prepaid Cards and Codes;
 Input the code provided for your card;
 Press Submit;
 Enjoy your Valorant Points!
This product is not refundable.
WE ARE VALORANT
DEFY THE LIMITS
Blend your style and experience on a global, competitive stage. You have 13 rounds to attack and defend your side using sharp gunplay and tactical abilities. And, with one life per-round, you'll need to think faster than your opponent if you want to survive. Take on foes across Competitive and Unranked modes as well as Deathmatch and Spike Rush.
YOUR AGENTS
CREATIVITY IS YOUR GREATEST WEAPON
More than guns and bullets, you'll choose an Agent armed with adaptive, swift, and lethal abilities that create opportunities to let your gunplay shine. No two Agents play alike, just as no two highlight reels will look the same.
YOUR MAPS
FIGHT AROUND THE WORLD
Each map is a playground to showcase your creative thinking. Purpose-built for team strategies, spectacular plays, and clutch moments. Make the play others will imitate for years to come.
YOUR ARSENAL
CHOOSE YOUR WEAPON
As a VALORANT agent, you'll get to pick the right tool for the engagement. Thankfully, there's a weapon for every situation, from intimate solutions like the Tactical Knife to more, shall we say, visceral powerhouses like the Vandal. Then, express your creativity with a host of gun buddies, skins, sprays, and more. Remember to choose wisely – your style and success depend on it.
Only logged in customers who have purchased this product may leave a review.
Related products
Rated 5.00 out of 5

Razer Gold

 is the unified virtual credits for gamers worldwide. Use Razer Gold to buy games and in-game content to get more bang for your buck—including getting rewarded with Razer Silver and exclusive game deals.
You can make a purchase using Razer Gold in over 2,000 games and entertainment 

content

. Get started by reloading your Razer Gold account 

online

, or at any of our 1 million offline channel touchpoints around the world. Each spend in Razer Gold earns you 

Razer Silver

, the only loyalty rewards program for gamers.
No Refunds on Razer cards

$

11.99